Mato Homola to race in the TC2T class in ETCC
Last year's FIA European Touring Car Cup S2000 runner-up Mat'o Homola will return for the 2014 ETCC season, driving in the top tier TC2T class with a BMW 320 TC.
The 19-year-old finished second in last year's S2000 standings, taking two wins, one at his home race at the Slovakiaring and one at Pergusa, Italy.
The team has acquired Stefano D'Aste's car from last year's WTCC, which was used by Zengõ Motorsport the previous season.
The team will compete in the new-for-2014 TC2T class in the ETCC, for legacy WTCC-spec cars, and will fight in the class against the BMW 320 TC of Aytac Biter, the Chevrolet Cruze 1.6Ts of Igor Skuz and Nikolay Karamyshev, and Franz Engstler, a surprise last-minute entry in the class in an identical BMW.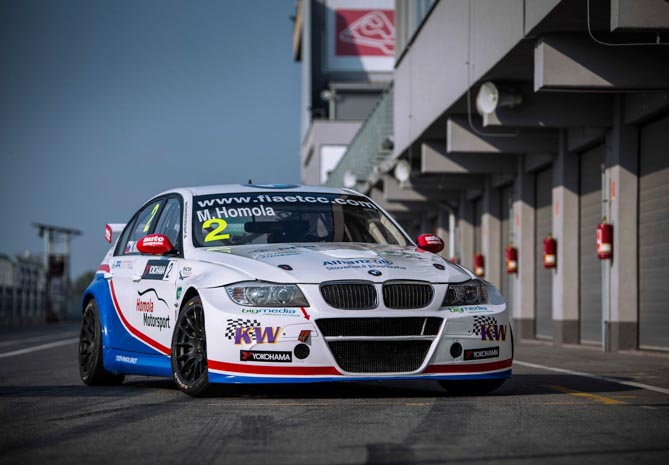 The team also hopes to raise some sponsorship to compete in selected rounds of the World Touring Car Championship, where they're eligible to compete in that series' TC2T class.
"I´m really looking forward to join FIA ETCC especially with this car," said Homola.
"We have done the first test on Slovakia Ring and it looks pretty sweet and it was without a single problem. In terms of suspension, it is very similar to 320si, but I must say that the turbocharged engine is a huge difference. It is faster than my older BMW car, but I got used to it quite quickly, so I could drive good laps. On the other hand this was one of the first tests on Slovakia Ring this year, so the track was full of dust. I cannot wait for the first FIA ETCC event at Paul Ricard."
Press article by TouringCarTimes. Source