Mato Homola finished 2nd at legendary Spa Francorchamps
One of the most successful Slovak race drivers, Mato Homola, had a great race weekend at Spa- Franchorchamps, where he scored 2nd overall position. In both races Mato Homola was in front fighting for the podium. He was mainly "attacking" the Championship leader Karamyshev. Even though he couldn't beat Karamyshev, Mato jumped on 2nd position in FIA ETCC 2014 in front of Ukrainian race driver – Skuz.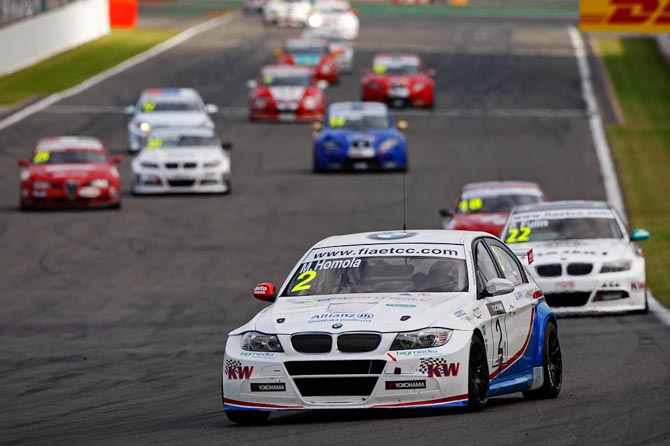 "We knew that we will not be able to catch fast Chevrolets on straights, but we knew we could try to push hard in technical part of the track," said Mato Homola after the race. "In testing sessions I was getting better and better and during the qualifying I made it to second position. But right after the Race 1 started, Skuz with Chevrolet overtook me. I was attacking his position for the whole race and it was only 3 laps before the race finished, when I managed to overtake him. He did fight for his position so we had a few contacts and minor crashes, but in the last chicane Skuz made a mistake and I managed to overtake him.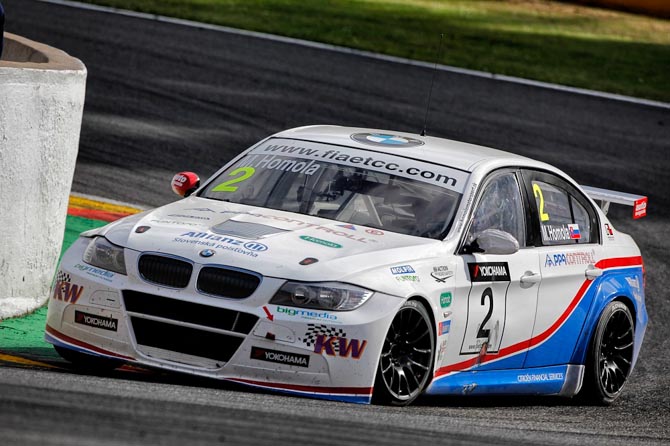 In the race 2, we due to FIA ETCC rule swapped first 8 positions so Mato started from 7th place. After the dramatic start and fight with Matejovsky and Bragin, Mato made it to the first position in the first lap. "I've started the race very well, actually that was my plan as I knew I have to get a headstart from Karamyshev (driving ex- Yvan Muller car from WTCC 2013). He was really quick and he got behind me in lap 3. At the end of the race, my tires were so worn that I had trouble keeping the car on the track. When I was getting out of the Le Combes corner, I've spin out of the track. Afterward I was so happy that I managed to start up my BMW and made it 3rd to finish, 2nd in TC2T class. "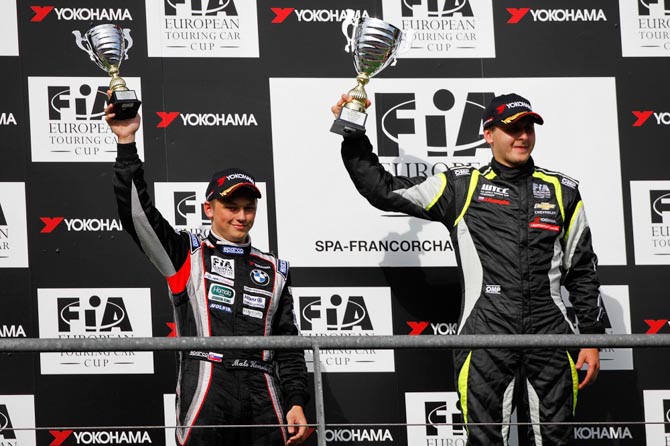 After FIA ETCC event in Belgium, that was held at famous F1 track as part of FIA WTCC event, Mato Homola finished 2nd in overall standings in TC2T class. He managed to pass Igor Skuz with 10 points, and Mato is at the moment 2nd in FIA ETCC 2014 – 10 points behind current class leader Karamyshev. During the next FIA ETCC event at Enna Pergusa at Sicily in Italy, there will be given double portion of points. so There is a chance to score as much as 46 points, therefore, the battle for the Championship title is still open.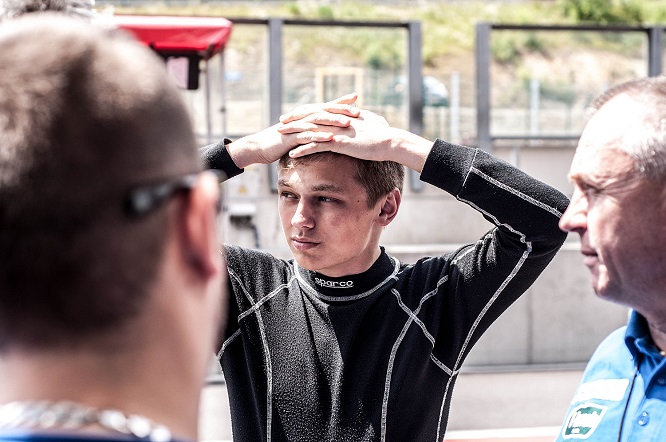 "I really did enjoy Belgium race. Spa is the prettiest race tracks I have driven on. Exciting fast parts of track, awesome corners that needs courage and unforgettable Eau Rouge," said Mato Homola after he arrived back to Slovakia. "I am satisfied that we had beaten at least one of Chevrolets. We will fight and push hard at Sicily, as everything is possible. Last year. I had a successful weekend over there, so I will try to repeat it. Thank to all partners and fans for support! "
Homola Motorsport