Mato Homola made important step towards WTCC
One of the most successful Slovak race drivers, Mato Homola, made another important step to become the first Slovak driver in FIA WTCC. Mato accepted invitation by promoter of FIA WTCC - Eurosport Events and Campos Racing team to test Chevrolet Cruze WTCC TC1 at famous Circuit de Catalunya in Barcelona that took place on 3rd of September. "Invitation came just a day before the test, so we had to decide immediately if we wan to participate," said Mato Homola. "Me and my team Homola Motorsport tried to score the best possible results in FIA ETCC, which is runs alongside with FIA WTCC weekends. We wanted to impress promoter and top WTCC teams and apparently we have succeeded."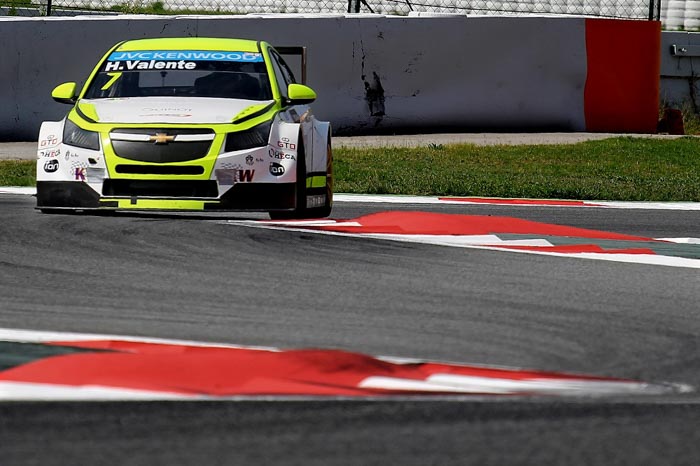 Mato Homola arrived to Barcelona with his Technical Engineer Jaro Krajci and Digital Manager Ondrej Homola. After very early morning flight from Budapest, he started to drive one of the best WTCC cars. These new WTCC cars are powered by 1,6 litres turbo engine as there wasa big change in WTCC technical rules. Mato already had experience with a similar engine, which is mounted in his BMW 320TC WTCC. However, this Chevrolet, which is in WTCC actually driven by Hugo Valente, is front-wheel driven car.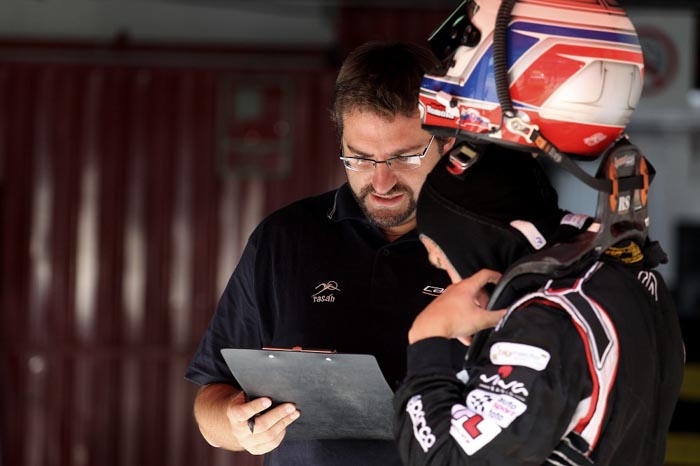 "I have never raced at Barcelona Circuit, so I have only watched couple of onboard videos from Barcelona Circuit, because it was all arranged in last moment", said Mato Homola. I started to drive in the morning and I had to adapt to front-wheel-drive. It was 3 years since I stopped racing with FWD car – Alfa Romeo 156 WTCC, so I had to recall it all, but I got used to it very quickly. However, there is one big difference: the current generation of WTCC cars have turbo engine with 380 PS and that causes big understeering."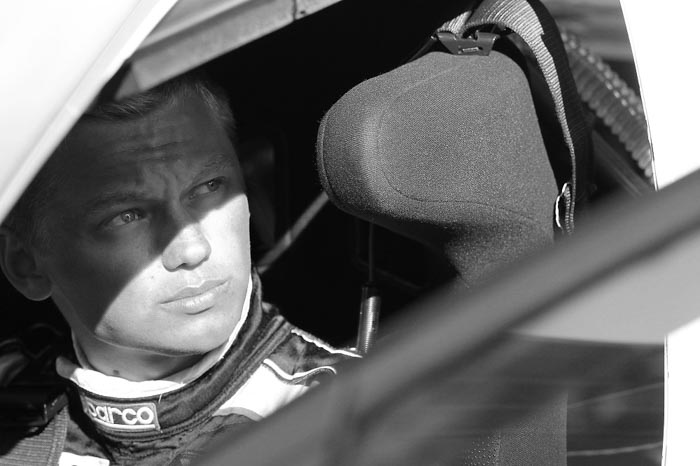 After needed changes in setup with Campos Racing engineers, Mato started doing very good lap times. He was improving each lap and with analysis from telemetry Mato understood car better and better. "This test was great opportunity for me to try current WTCC car, but also prove that I´m ready to join WTCC. I would like to be the first Slovak WTCC driver as we said in past", said Mato his plans and added: "I´m very happy, that I got the opportunity to drive one the newest WTCC car. Actually there are just about 30 race driver, who tried these cars. I got used to circuit, so after few laps it wasn´t problem for me.
Chevrolet Cruze WTCC TC1 is an impressive car. I had to change my driving style from "RWD (Rear Wheel Drive) style" to "FWD (Front Wheel Drive) style". The driving line on the track and usage of the acceleration pedal is completely different on my BMW. Through the testing day we were changing car from understeered to more oversteered, in order to help me turn into corner and eliminate understeering.
In the end of the day, Campos Racing engineers and me, we were very satisfied, and my laptimes were same as laptimes of other WTCC with this car on this circuit, what surprised me.

I believe, that this test will help me to reach my goal – to join WTCC in 2015 season.
Keep crossed fingers!"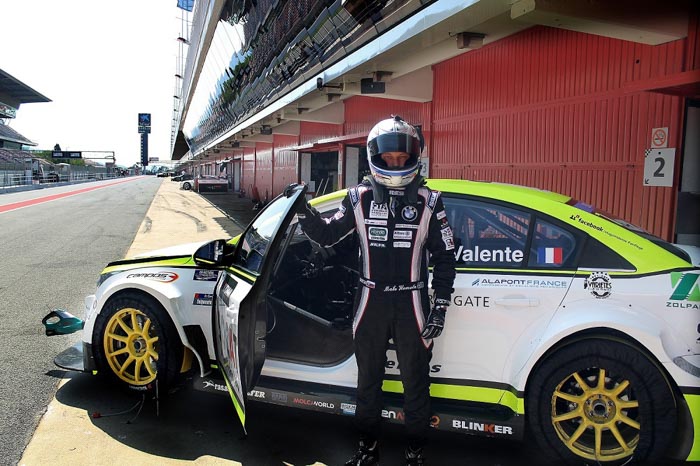 Informáciu o Maťovom teste priniesla aj webová stránka FIA WTCC:
http://www.fiawtcc.com/news/detail/id/3574/t/Mat%E2%80%99o-Homola-tested-Campos-Racing-Chevrolet
Onboard
Homola Motorsport