Mato Homola before the last race in FIA ETCC 2014
One of the most successful current Slovak race divers, Mato Homola, is going to have his most important race in FIA ETCC 2014. Tomorrow Mato and his team are flying to distant Sicily, where on 27th and 28th of September will be a race for the Championship title in FIA ETCC.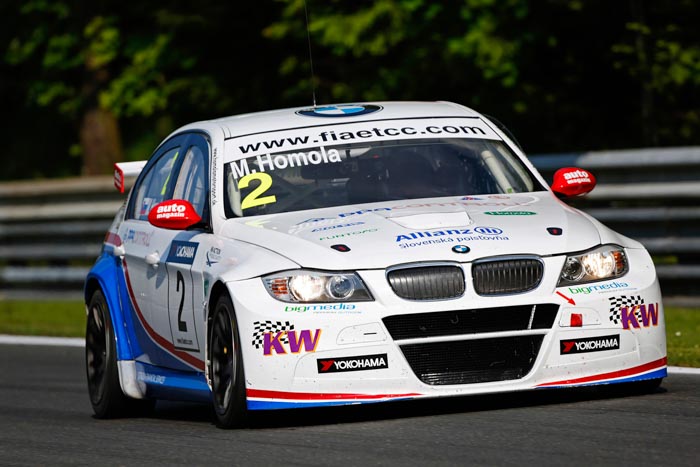 The 4950m long Italian race circuit was also last year part of FIA ETCC calendar and Mato had a successful weekend over there. At that time he managed to win the 2nd race, what helped him to fight for Championship Title in 2013. This time, the race track around the lake Pergusa is the last event in FIA ETCC 2014 and Mato Homola is currently on 2nd position – 20 points behind a Russian race driver Karamyshev.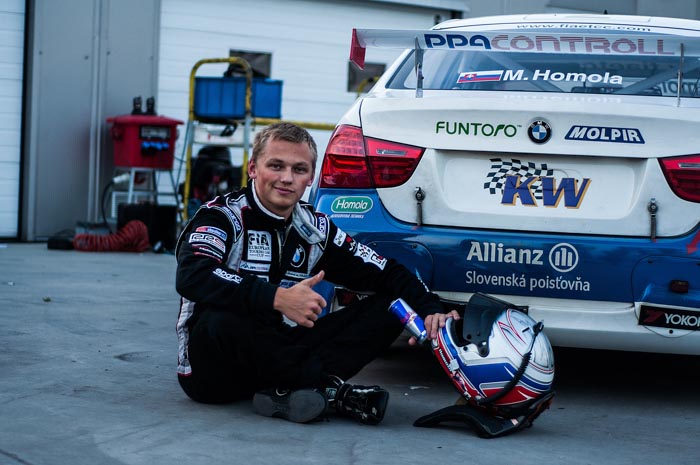 Last weekend team Homola Motorsport had a testing session at Slovakia Ring to check up the race car. Mato Homola had a chance to drive his BMW 320TC WTCC, which was in the garage for more than 3 months as the last FIA ETCC race was on 22nd of June at legendary Spa-Francorchamps.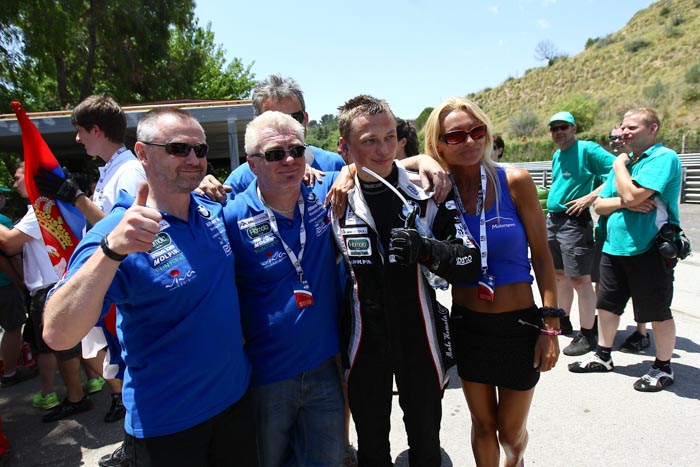 "I'm extremely excited for the first practice at Sicily," said Mato when we got out of his BMW. "I do really miss FIA ETCC races, 2 months without that adrenaline was more than enough. On the other hand I tried to use the break we had, so I raced in other race series, then I have tested 2014 WTCC race car and I even raced with Ariel Atom against the jet aircraft! But my BMW needs very a specific driving style, so I'm happy that I had a chance to test the car at Slovakia Ring, where I reminded myself how the BMW works. We are seriously prepared and we are going to fight for the European Championship title! The leader of FIA ETCC has currently 20 more points than me, but this weekend we will be getting double points, so there is a high chance. Our goal is to win both races, which would guarantee us TC2T Championship Trophy. I really do believe we will win and this would help me to get to FIA WTCC in 2015. I would like to invite all our fans to watch our race live at Sicily or live on TV on Eurosport 1 TV Channel. Thank you for your support in advance!"
Schedule
Saturday (29.9.2014)
09.00 – 09.45 1st testing
11.25 – 12.10 2nd testing
13.30 – 14.00 Free practice
17.00 – 17.30 Qualifying

Sunday (28.9.2014)
08.30 – 08.45 Warm-up
12.15 1st race (11 laps) – roling start (LIVE Eurosport 1)
14.00 2nd race (11 laps) – standing start (LIVE Eurosport 1)