Mato Homola at Hungaroring
Mato, a third year in a row, did not have a good start of the racing FIA ETCC season. He did not finish Hungaroring as he wanted. With his brand new SEAT Leon Cup Racer started into Race 1 from the 4th place. With his fast driving style, he managed to climb on Position 1 in the first few laps! In the third lap, he was winning, but behind there was Serbian Dusan Borkovic – also driving SEAT. Aggressive driving of this ex-WTCC racer caused a collision, where Dusan sent Mato out of the track into barriers. The geometry of the car was affected so he had to drive to Pits so the team could get ready for the Race 2.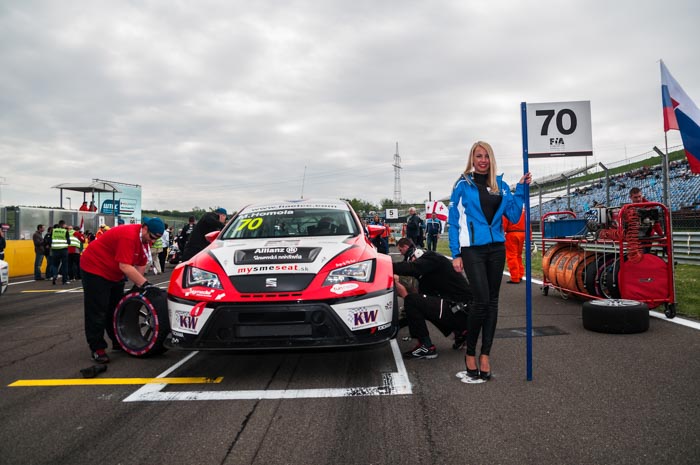 Mato started in Race 2 from the last place, as he did not finish Race 1. His quick start helped him to get in 8th position in the first corner. Gradually he climbed and got on the 4th place and while he was trying to catch his opponents he risked a bit and touched one of the other cars. Fortunately, it was not a big impact and both cars were fine. Just the front bumper of Mato's SEAT was touching the tyre, which caused a rapid tyre wear and smoke. Therefore, Mato finished the race on P5, which was P4 in SMT class (Single Make Trophy).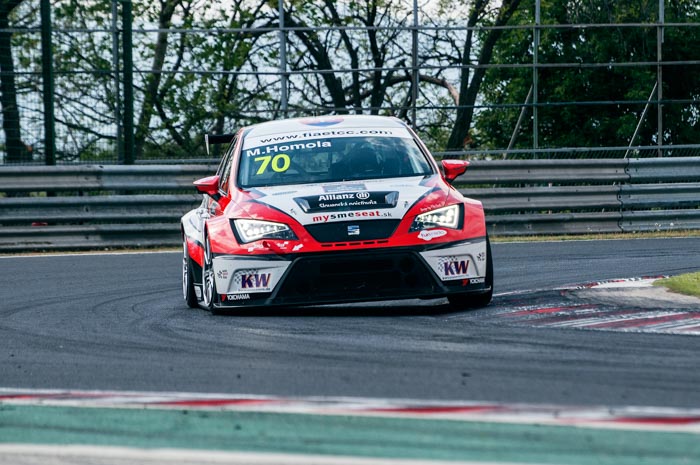 "Well, it is not what we planned," said Mato Homola after coming back to Slovakia. "I payed for the aggressive driving style of my opponent, who got a drive-through penalty, but he still got more points then me and my car has more damage. Again I did not manage to finish Race 1. Never mind, I'm not giving up. I will fight in next races and I will catch up. To sum up, it was a very emotional experience to be at Hungaroring this weekend, as Hungarian fans were simply amazing during both ETCC and WTCC races. It looked almost the same as the moment when Slovakia won World Ice Hockey Champion in 2002. Next race will be at Slovakia Ring, and I believe we Slovaks can do similar atmosphere. I'm inviting all fans to come and help me win!"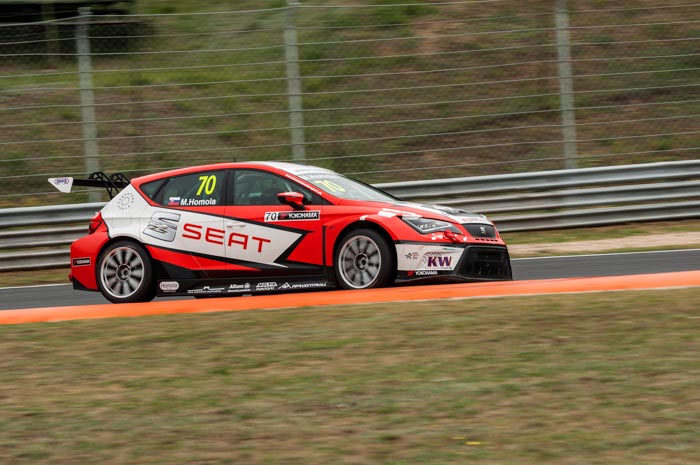 Video from FIA ETCC at Hungaroring will be in Eurosport 2 on Tuesday 5th at 6:00 PM.
Second FIA ETCC 2015 race weekend well take part on 20. and 21. June at Slovakia Ring next to Orechova Poton.
Homola Motorsport