Mato Homola happy after the weekend at Slovakia Ring
Mato Homola has fully enjoyed the home races of FIA WTCC and ETCC series at Slovakia Ring. 41 000 fans came to watch how he races both in World Championship WTCC and European ETCC - where he competes with his SEAT Leon Cup Racer.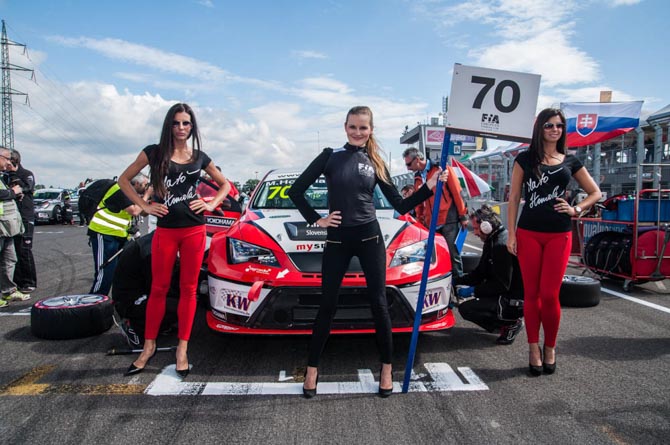 Mato has thanked his fans with a good race results and a podium finish. The first place of the race weekend was very close for Mato. After P2 in Qualifying, P2 in Race 1 & 2, Mato finished overall on P2. Therefore, in current ETCC standings he moved up to the 3rd place, 12 points behind his competitors. "I had a great race in ETCC," said Mato Homola. "Our team Homola Motorsport has prepared my red & white SEAT, which was really fast and reliable during the whole weekend. Moreover, our set-up was saving the tyres, what was actually a problem our competitors had. I really wanted to repeat a result from the last year, but I think second place is great too. Other race drivers take me as a candidate for a Championship Title, what is nice to know. This year we will fight for the 1st place, you can be sure about that," said, with a smile, the fastest student of economics in Slovakia.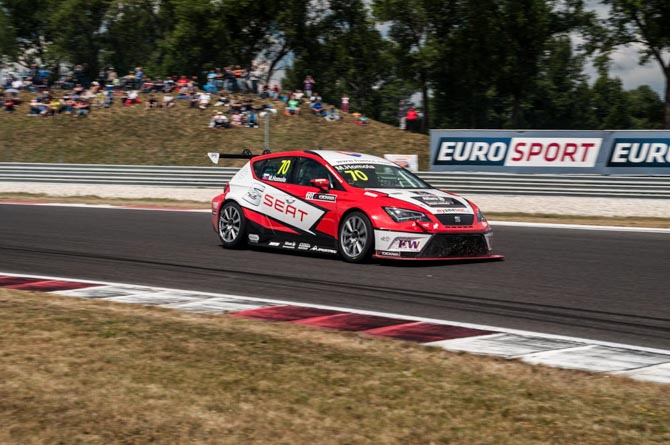 Although Friday's and Saturday's tests and practices were challenging for Mato, he was extremely happy with the qualifying result. On his first race, he managed to get into Qualifying 2 with leaving a big stars behind him. "Just now, I started to realise what happened at Slovakia Ring," said Mato Homola after the race weekend. "When my car worked, I could drive comparable laps with other race drivers. I have to admit that I did a mistake on the start of Race 1, but in Race 2 there was something wrong with the car. But then I pushed and tried to chase the competition. This is also an enormous encouragement for me. I believe with a help from my team, sponsors, Slovak fans I will be standing on another WTCC race."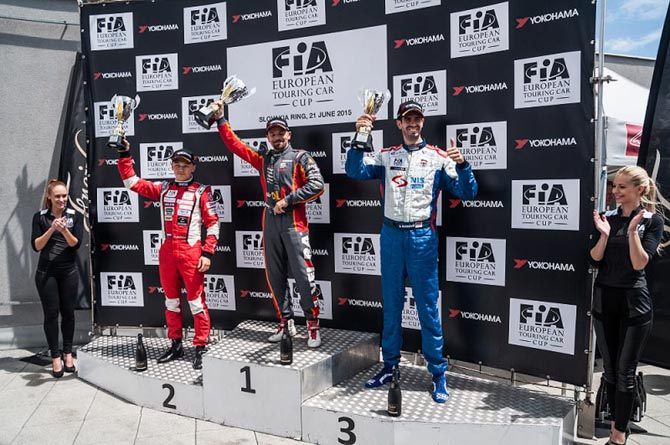 Support came also from WTCC promoter François Ribeiro. Mato said: "I'm glad for the positive reaction we had in WTCC family. As a complete novice, I felt good there and I want to thank others for that. I believe this was not the last occasion to race and represent Slovakia in WTCC."
Even thought it was a challenging weekend for Homola Motorsport, there was literally no time to rest. On Wednesday, the team left for the next FIA ETCC race to southern France – to Paul Ricard HTTT. "There is no time for resting. Keep fingers crossed so we bring many valuable points back home!"
Homola Motorsport