Homola in France
The third round of FIA ETCC at the French circuit Paul Ricardo was not one of the most successful ones fro Mato Homola. Even though pushed hard, drove fast laps with his SEAT Leon Cup Racer and finished on P3 in Qualifying, he did not manage to the best result.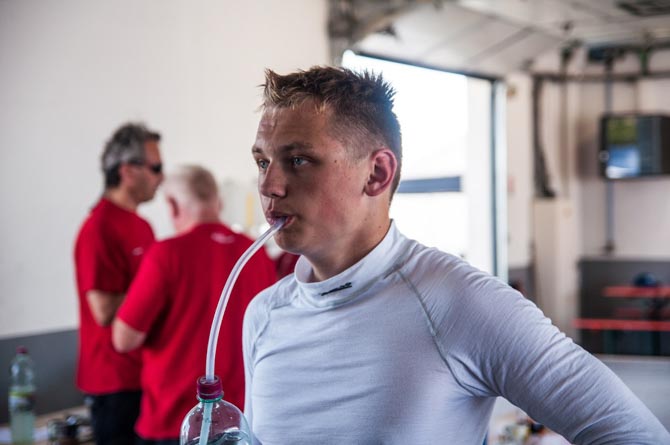 Right in the Race 1, Mato climbed after a great start on P2 and fought for P1. He was the fastest in the technical and most difficult sector 2 and also in sector 3. From the back, there was Andreas Pfrister who wanted to climb higher too. Mato and Andreas were both in an intensive battle, in which Mato later on lost his position. A couple of seconds later when Pfister did a mistake, Mato fought back and tried to get his position back inside of the corner. Pfister closed the door and there was a contact between them. Stewards gave Mato a drive through pits penalty and so Mato finished on P6 in Single Make Trophy class.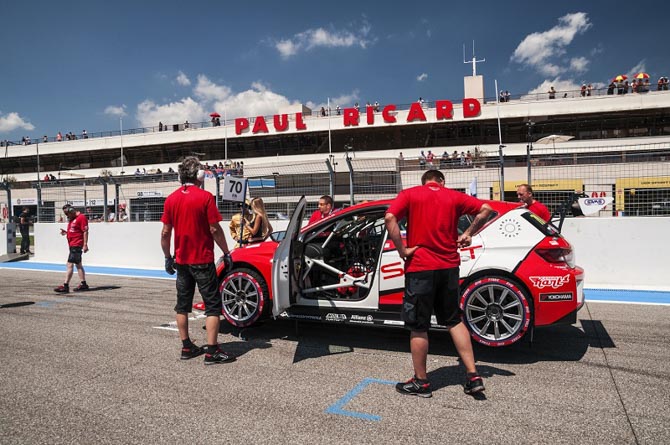 "Of course I was angry after the penalty," said Mato Homola. "Yes, there was a contact, but for worse incidents other race drivers got only warnings, and I got immediately a penalty. I did not want to contact Andreas, but I was inside when as he was coming back into the ideal line. He did a mistake and I just tried to take an advantage of that. A contact followed, which resulted into drive though pits. Unfortunately, we can't do anything about that; there is no appeal against the verdict from race stewards. I'm at least happy for the fastest race pace, which I had from all race drivers."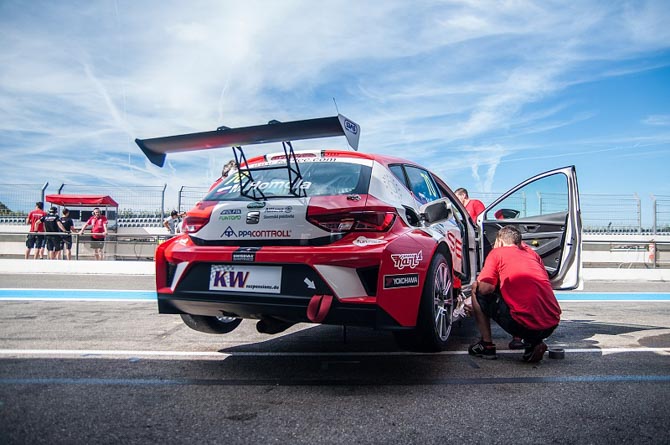 In Race 2, Mato wanted to recover everything and started from P2. But due to a technical failure he did not manage to start of quickly and dropped back behind his all SEAT competitors – on P7. "I was really excited for Race 2, but I have no idea what happened on the start. I did not have enough RPM, in the starting programme, therefore, I had a slow start. After the start, I dropped back, but at least I have enjoyed overtaking manoeuvres and climbing back to P3 – what was also interesting for the spectators. We have to find out what actually happened, so it does not occur again. We lost important points and overall P3 is not a great success for me. We aim higher," said Mato Homola after both races in France. He was actually praised by WTCC race drivers for his fast racing.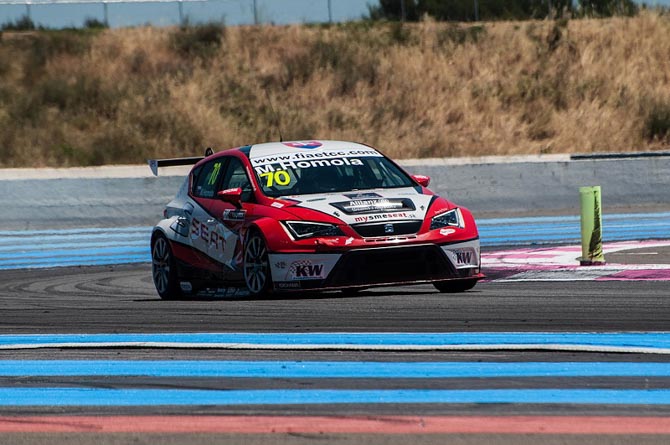 In SMT standings, Mato is on 4th place, 23 points behind Serbian driver – Dusan Borkovic. The following ETCC Race will take place in Czech Brno in September.
Homola Motorsport